Next year will mark 40 years since I was admitted to the Bar, and I love it more now than I did when I started. We have had a hand in making some good law in South Carolina (and occasionally elsewhere) and in making "the system" (there are many) work like they should, although progress is slow. We want to make lots more good law, especially in areas regulating the practice of law, protecting licensed professionals and making government work for the people and not against them. Sometimes the systems work against us, and nothing makes me angrier or more determined to fix it.
I grew up in a trailer park in Augusta, GA and was moved to South Carolina in the late 1960s to finish my senior year of high school. I graduated from Irmo High School when St. Andrews had only two lanes and made Columbia my home.
No one I knew had ever worked in law. After getting a journalism degree from the real USC, I wanted to continue to learn, and law school seemed a worthy challenge. My first legal job was during law school at a distinguished Columbia law firm where all the lawyers wore suits, white shirts and ties. It never occurred to me that being a female had anything to do with the quality of lawyering, so I never tried to blend in. I thought I was a lawyer. (I think I was right).
Wonderful experiences came to me in the form of clerkships with the Honorable Ralph King Anderson Jr., who was on the circuit court bench, where I learned how the court system worked. I became a staff attorney at the state Supreme Court, where I was drafted into service by then incoming Chief Justice J. B. "Bubba" Ness.
After leaving the Supreme Court in 1987, I practiced for ten (10) years in a large law firm before realizing I was a round peg in a square hole. I looked for a place where I fit, but finding none, I opened my own law firm by default in 1997. We've worked with lots of amazing people, and I like to think we have helped most of them. We are picky about what cases we take and are glad that the clients who choose us are picky about who they choose as their lawyers. We are certainly not for everyone, nor is everyone for us. But when it clicks, it's magic.
I finally married my high school sweetheart from Augusta, who was my boyfriend when my parents dragged me away from Augusta in 1969. He is the love of my life (we both knew it then, but the adults thought they knew better.) He is persistent, thank goodness. We have no children, but we claim special people as our family. We have two dachshunds, Sophie and Tucker (you have to have some age on you to get the joke) adopted through rescue organizations when their first families couldn't keep them. The Ballard-Allen family divides its time between Columbia and Savannah, which I was stunned to find has more azaleas than Augusta, which was a great surprise. I became really good at working remotely long before COVID, so I'm pretty much always working.

Favorite Movie:
The Big Lebowski

Favorite Book
(fiction): Mila 18, by Leon Uris. Runners-up: Lonesome Dove by Larry McMurtry

Favorite book
(nonfiction): Sapiens by Yuval Noah Harari

Favorite musician
: Little Anthony and the Imperials, The Eagles, Prince (an absolute genius)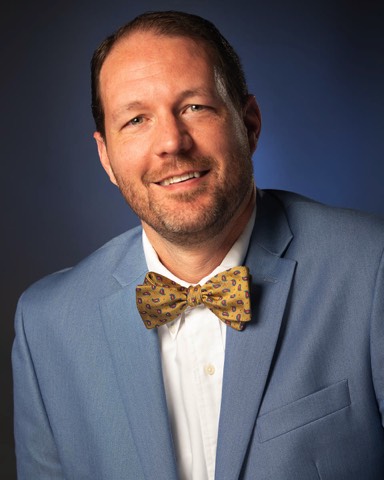 I was raised in Irmo with many summers spent at my grandmother's house in Sumter. I graduated from The Citadel in 2002, and earned my law degree from Emory University School of Law in 2005. Although briefly living and working in Washington D.C. and then attending law school in Georgia, my return to South Carolina was inevitable, as I unabashedly hold the correct opinion that South Carolina is the best state in the union. I am proud to raise my children here, just as my ancestors have done since before the state officially existed. I would not be blessed with my two daughters and rambunctious son, or my golden retriever and beagle, without my wonderfully loving and caring wife, Lindsey. Although she has been a labor and delivery nurse for years, I have had the honor of sharing my life with her since long before that because we started dating in high school. After growing up together, we're planning to grow very old together.

I've been with Ballard Watson since 2008. In addition to my practice and involvement in preparing continuing legal education programs, I participate as a member of the South Carolina Bar Association Professional Responsibility Committee.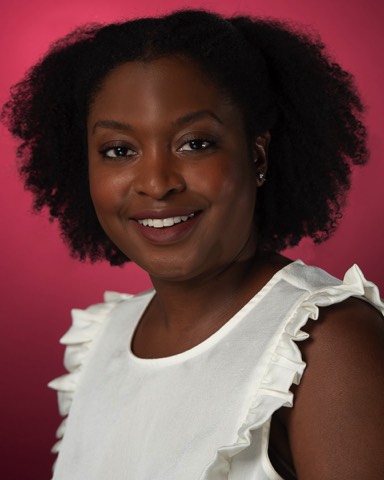 I was born and raised in Southwest Georgia where my family still resides. I received my B.A. in 2014 from Mercer University in Macon, GA. I came to Columbia in 2014 to attend the University of South Carolina School of Law, from which I received my J.D. in 2017, and I loved the Columbia area so much that I decided to make it my home. Before joining Ballard & Watson, I worked as a public defender in Richland County for four years. During my time at the public defender's office, I spent countless hours in the courtroom protecting and defending those charged with offenses ranging from shoplifting to murder.
In my free time, I enjoy spending time with my family (my nephew especially), snuggling with my adorable labradoodle, Bruno, cooking and entertaining, and binge-watching true crime shows.